This page is designed to help you ensure your submission is ready for and fits the scope of the journal.
Before submitting you should read over the guidelines below, then register an account (or login if you have an existing account)
About
The journal is dedicated to general linguistics. It publishes contributions from all areas of linguistics, provided they contain theoretical implications that shed light on the nature of language and the language faculty. Contributions should be of interest to all linguists, independently of their own specialisation.
No specific linguistic theories or trends are given preference. Papers accepted for publication are strictly selected on the basis of scientific quality and scholarly standing.

This is a fully open access journal with no financial barriers to publishing for authors. Between 2016 and 2020, financial support for the journal was provided by LingOA with grants of NWO and the Association of Universities in the Netherlands (VSNU). From 2021 onwards, long-term funding is provided by the Open Library of Humanities (OLH). Authors are only asked to make a Voluntary Author Contribution (VAC) if they have access to institutional funding or grants for this purpose.
See here for further information.
Glossa is a member of the Free Journal Network.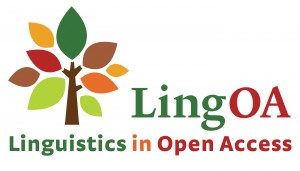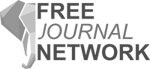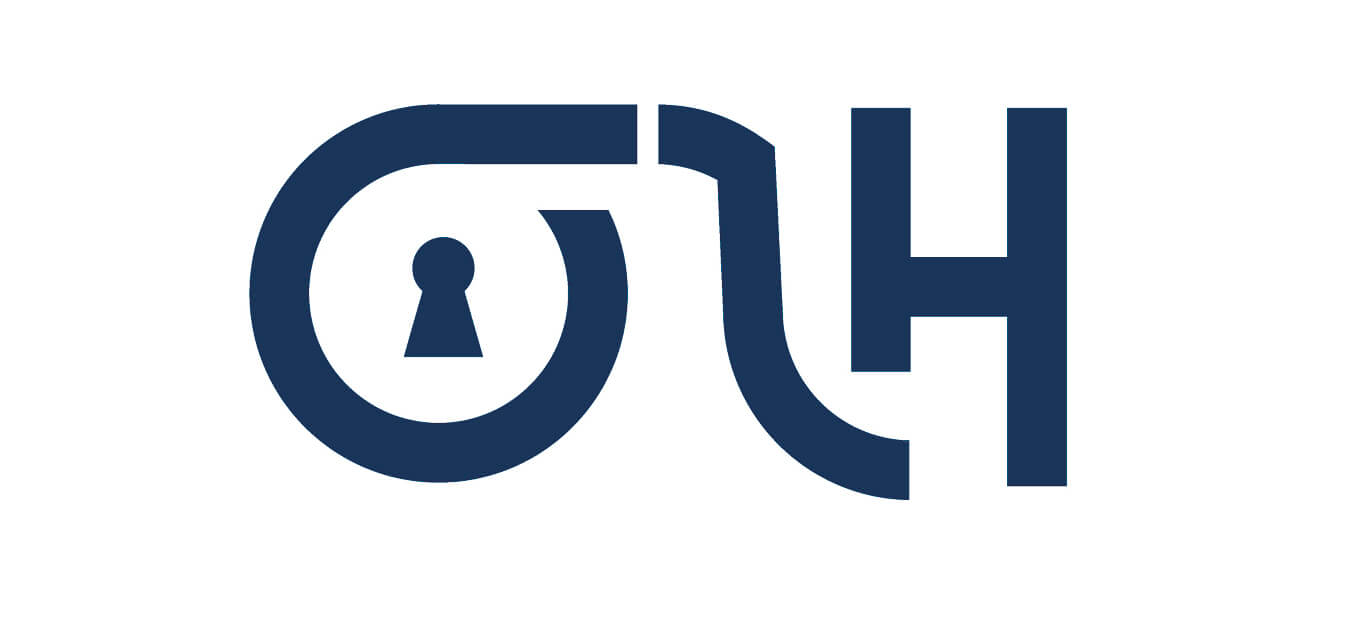 Focus and Scope
The journal is dedicated to general linguistics. It publishes contributions from all areas of linguistics, provided they contain theoretical implications that shed light on the nature of language and the language faculty. Contributions should be of interest to all linguists, independently of their own specialisation.
No specific linguistic theories or trends are given preference. Papers accepted for publication are strictly selected on the basis of scientific quality and scholarly standing.

Submission Checklist
As part of the submission process, authors are required to check off their submission's compliance with all of the following items. Submissions may be returned to authors that do not adhere to these guidelines.
The submission has not been previously published, nor is it being considered for publication by another journal (or an explanation has been provided in Comments to the Editor).
Any third-party-owned materials used have been identified with appropriate credit lines, and permission obtained from the copyright holder for all formats of the journal.
All authors have given permission to be listed on the submitted paper and satisfy the Authorship Guidelines.
The submission is provided as a single PDF file, containing all tables and figures.
All DOIs for the references have been provided, when available.
Tables and figures are all provided in the submitted PDF and correctly cited in the text.
Figures/images have a resolution of at least 300dpi and are included in the main manuscript file being submitted.
If your research involves human participants, please make sure you include an "Ethics and consent" section in your manuscript indicating that your work was approved by your university's ethics board, mentioning the name of the committee and the approval number/ID for the project. If your research was not subject to ethical review at your institution, please include a brief explanation of why the research was exempt from ethical approval.
If your research makes reference to datasets and analysis scripts, please consult our data policy here. We strongly encourage authors to make their datasets openly accessible upon publication. These can be made available in an online repository or we can host the files as appendices to your article on the Glossa website.

The author(s) agree to edit their text to adhere to the stylistic and bibliographic requirements outlined in the Author Guidelines, should the paper be editorially accepted. Please ensure that your article includes a competing interest statement in accordance with our Competing Interest Guidelines.
All references to the author(s) have been removed from the paper. Aside from omitting the author's name in the title block, this entails only referring to your own work in the third person (do not use 'Author 1' or a similar replacement for your own name). Also check the acknowledgments and the funding information sections for identifying information.
Author names have been removed from the document properties of the manuscript file (check the File menu of your PDF software for document properties). See Ensuring a Blind Review for more information.

The maximum word count has been adhered to. See Author Guidelines for more information.
For review purposes, make sure that your contribution has page numbers.
Please email paula.clementevega@bbk.ac.uk to obtain a waiver in case you do not have access to institutional or grant funding enabling you to make a Voluntary Author Contribution (VAC) to financially support the journal, or if you are affiliated with an OLH supporting institution.
Copyright Notice
Authors who publish with this journal agree to the following terms:
Authors retain copyright and grant the journal right of first publication with the work simultaneously licensed under a Creative Commons Attribution License (CC-BY 4.0) that allows others to share the work with an acknowledgement of the work's authorship and initial publication in this journal.
Authors are able to enter into separate, additional contractual arrangements for the non-exclusive distribution of the journal's published version of the work (e.g., post it to an institutional repository or publish it in a book), with an acknowledgement of its initial publication in this journal.
Peer Review
Suitable submissions
When an article is submitted to Glossa, the Editor in Chief first decides whether the focus and scope of the submission is suitable for the journal. If the submission is deemed unsuitable, the author will be informed within a week. If the submission is in line with Glossa's focus and scope, the Editor in Chief will assign one of the Editors to act as Handling Editor for the submission. All submissions are automatically checked with plagiarism software.
The editors of Glossa ask that authors declare whether a paper has been previously submitted elsewhere, as well as provide details of what the outcome of that process was, and how subsequent revisions have taken into account those reviews. Glossa has a policy of rejecting papers that do not sufficiently respond to reviews from previous submission processes, unless authors are able to explain and justify why they did not adapt their work.
The journal is happy to accept submissions of papers that have been loaded onto preprint servers or personal websites, presented at conferences, or disseminated through other informal communication channels. These formats are not considered prior publications, although the authors must have retained the copyright. Papers previously published in conference proceedings can be submitted, provided they have been suitably revised or expanded, and not been subject to peer review by the proceedings' editors. Authors are encouraged to create a link from any prior posting of their paper to the final published version in Glossa, if possible.
The reviewing process
Within a week after being assigned a paper, the Handling Editor will contact three reviewers to evaluate the paper and assess it for clarity, validity, and sound methodology. Reviewers have two weeks to respond to the invitation. If they do not, new reviewers will be contacted by the Handling Editor until a quorum of three is reached. The time reviewers take to react may substantially lengthen the duration of the reviewing process.
Reviewers are asked to send in their reviews four weeks after accepting the invitation, but this is negotiable. They are invited to use a review form to evaluate the paper, but using this form is not compulsory. Reviewers are gently and regularly reminded of their invitations to review and the due dates for their reviews.
The reviewing process is double-blind: reviewers have no access to the identity of the authors, and the authors do not know who the reviewers are. However, if reviewers happen to know the identity of the author, this does not automatically disqualify them as reviewers.
During submission, authors can suggest and exclude reviewers for their submission, and they may justify these proposals. The Editors are free (but not obliged) to contact suggested reviewers. They will not contact excluded reviewers for the purposes of reviewing a submission.
Members of the editorial team/board/guest editors are permitted to submit their own papers to the journal. In cases where an author is associated with the journal, they will be removed from all editorial tasks for that paper and another member of the team will be assigned responsibility for overseeing peer review. A competing interest must also be declared within the submission and any resulting publication.
Editorial decisions and revisions
When all reviews are in, the Editor makes an editorial decision, usually based on three reviews. In exceptional cases, or in the case of squibs, a decision may be made with two reviews. This is necessary when, for example, a third review fails to materialize after repeated reminders, and time is too short to invite a new reviewer. At Glossa, timely initial editorial decisions are generally prioritized over a complete set of three reviews.
If the editorial decision is "resubmit for review", "revisions required", or "accept submission", authors are asked to provide a detailed document explaining how their revised submission has taken reviewers' comments into account. This document will be read both by the reviewers (in the case of "resubmit for review") and the Editor. The revised version should ideally be resubmitted within 10 weeks of the editorial decision having been made, but this is negotiable. In the case of "resubmit for review", the revised version and the document detailing the changes will be sent to the initial reviewers, unless the author can demonstrate that one of the reviewers is biased against the paper. Additional reviewers may also be invited at this point if the initial reviewer is unavailable, or at the discretion of the Editor. In principle (conditionally) accepted submissions are not sent out for review again once the author submits the revised version. The Editor makes an editorial decision based on the revised paper and the author's reply to the reviewers. The Editor may still contact one or more reviewers regarding specific questions. In principle, the Editors will allow for a maximum of three rounds of submission for a paper.
In a case of conflicting reviews, or if an author formulates justified objections to the review(s), the Editors reserve the right to invite a fourth, 'Solomonic' reviewer who will have access to all versions of the paper and all reviews in order to advise the Editors. At all times, the Editors try to facilitate the conversation between authors and reviewers as best they can.
More information can be found on the Journal Policies page.
Licences
Glossa: a journal of general linguistics allows the following licences for submission:
CC BY 4.0 - More Information


Attribution — You must give appropriate credit, provide a link to the license, and indicate if changes were made. You may do so in any reasonable manner, but not in any way that suggests the licensor endorses you or your use. No additional restrictions — You may not apply legal terms or technological measures that legally restrict others from doing anything the license permits.
Publication Fees
Authors publishing in Glossa have no obligation to pay for the publication of their article.
We do however ask authors to check with their institution or grant agency whether they can contribute financially to the operations of the journal.
Authors from institutions that have an OLH membership will have the costs for the article's publication covered by the consortium of libraries participating in the Open Library of Humanities (OLH). We recommend authors from institutions that are not yet members of OLH to ask their libraries to support OLH with an annual contribution that will cover any current/future publication in the journal. Should a submitting/corresponding author be from an institution that already has an OLH membership, they should indicate this when submitting their paper.

Authors who have access to institutional funds or grant funding earmarked for Open Access publication (via a research grant or through their institution's department or library) are asked to use those funds to cover the £450 Voluntary Author Contribution (VAC) of their publication in Glossa. If you do not know about your institution's policy on open access funding, please contact your departmental/faculty administrators, grant officer, and institution library, as publication funds may be available to you. Authors without access to such funds will be asked to request a waiver through the submission system. This waiver will then be logged against the submission.
We intentionally use the term Voluntary Author Contribution (VAC) to sharply distinguish this from an Article Processing Charge (APC), a fee that is required for publication at most Gold Open Access journals. Glossa is emphatically a Diamond Open Access journal: it does not charge obligatory fees to either readers or authors, in the interest of scholarly equity. The Voluntary Author Contribution (VAC) covers all publication costs (editorial processes; web hosting; indexing; marketing; archiving; DOI registration etc.) and ensures that all of the content is fully open access. This approach maximises the potential readership of publications and allows the journal to be run in a sustainable way.
Shortly after publication, authors who have not already requested a waiver from OLH will receive a Voluntary Author Contribution (VAC) request email along with information on how payment can be arranged. If the VAC situation has changed since submission to publication, a VAC waiver can be requested at this point.
If you have any questions, please email paula.clementevega@bbk.ac.uk.
Publication Cycle
The journal is published online as a continuous volume and issue throughout the year. Articles are made available as soon as they are ready to ensure that there are no unnecessary delays in getting content publicly available.
Special Collections of articles are welcomed and will be published as part of the normal issue, but also within a separate collection page.
Sections
Special Collection: Data-driven analyses of ellipsis (mis)matches
Special Collection: Neoconstructionist perspectives on form and meaning composition
Special Collection: Thematic formatives and linguistic theory
Special Collection: GLOWing papers 2021
Special Collection: The syntax of argument structure alternations across frameworks
Special Collection: Multivaluation in agreement
Special Collection: Change of state expressions
Special Collection: On the nature of agents